THE BEARCLAW SMOOTHIE
Darren Berrecloth "BearClaw" Morning Smoothie Routine INGREDIENTS: 1 – Cup of Raw Almond2 – Tbsp Aloe Vera2 – Cups Coconut Milk2 – heaping tbsp of Avena E-Fusion2 – Scoops Avena RP3 Protein2 – tsp Chlorella2 – tsp Spirulina1 – tsp Avena Superfood1 – tsp Avena Proteolytic Probiotic1 – tsp Macha P...
read more >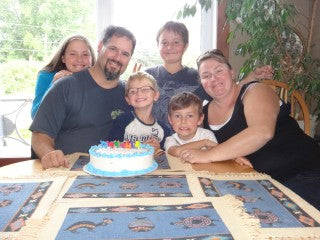 CRAZY OR CRAZY GOOD?!
Could I do 100% Raw Living Foods for 30 days? As I reflect on the crazy adventure I embarked on merely thirty days ago, I wonder was I crazy or was it crazy good?! Let's back up a bit to before I made the decision to go 100% raw. I spent a fair bit of time asking questions to Kameron from Avena a...
read more >