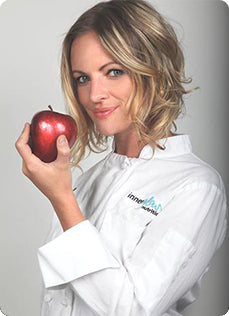 The Glow Coach
Best known as The Glow Coach, Kristin is the founder of Inner Glow Getter and helps busy people lose weight, get their energy back and return to looking and feeling better and feeling on track with their health and life. She uses her culinary, nutritional and spiritual training background to create easy to follow, step by step systems to bring more zest in their life and get their glow on.
Kristin helps people develop their own cooking skills to make delicious healthy meals, master their mindset to overcome obstacles and stresses and provide them with supportive ways to get your body moving.
She hosts retreats, offering meditation guidance, cooking classes both in person and online in her Inner Glow School. She continues to bring life back to those who feel off track.
Accomplishments

Spiritual Living Foods Instructor certification from the Tree of Life

Graduate of The Natural Gourmet Institute - New York's finest plant-based culinary school

Launched her own plant-based menu in Dubai with Essentially Juice Co.

Avena Ambassador 2018 - Helping people have success with convenient plant based whole food supplements.