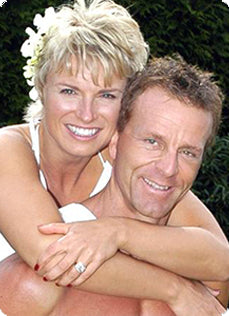 Unstoppable Fitness - Grai Beal
there is a lot to be impressed about by Grai Beal, besides his obvious sculpted body built on nutrition and health, He is a great humanitarian he is up at the crack of dawn to help his client succeed and pour his heart and energy into them every moment of every day!
Grai has seen the power of Enzymes and Probiotics first hand, after a serious football injury and major surgeries he was told he could not work out or lift weights for 8 months, using the information he had learned about enzymes he decided to test it on himself. after consuming 500 enzymes a day for a few weeks he noticed he was healing incredibly fast. and in 6 weeks he was doing full exercises, that the entire medical staff felt he would never be able to perform again, EVER!
Today you are likely to find him in his gym One on One Fitness, or on the football field winning MVP awards with players half his age. 
Grai believes in people even when they don't believe in themselves, Often referred to as Superman or superhuman If you ever have the pleasure to meet Grai you will never forget him.