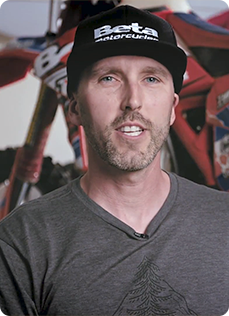 Avena is my secret Weapon to chase guys half my age!
For years I kept my Avena routine a secret as it truly was the key to my success, I was constantly coming in 1st or 2nd every year even though the other riders were half my age and should have had more stamina than I did. 
I introduced it to a friend who also rode in my sport and quickly he rose to the podium and now it was usually him and I battling for 1st place. There is little doubt in my mind that Avena Originals is a superior and powerful line of products that helped me be the best version of myself! It's a game changer!
My family now uses it, and all of us see the difference! My wife is very active among her peers, and even my daughters notice it helps with her anxiety.
I really want people to experience this, it is a no-brainer!
Accomplishments
Voted the "Peoples Champion"
Nicknamed the peoples champion, He is a icon in his sport
National Champion Pro Circuit 2017
After winning repetitively in the older age groups, he moved into the pro circuit where he won 1st place